Chinese Enrichment Classes & Tuition for Preschool,
Primary & Secondary Students in Singapore
Looking for the best Chinese enrichment classes for your child? It is important to build a strong foundation and supplement your child's learning with enrichment and tuition classes to meet the demands of the competitive and bilingual school environment in Singapore.
It has become increasingly pertinent to have a strong command in one's mother tongue. The Chinese/Mandarin language is the most used mother tongue globally with a total of 955 million native speakers, and more than 1.3 billion speakers in total. It is one of the most ancient languages and dates back to 1250 BCE.
It is also considered as one of the hardest languages to learn and master whereby one must understand at least 3,000 Chinese characters to achieve fluency and read a Chinese text or newspaper (China Highlights).
A student's competence and aptitude in the Chinese language will pave the way for further opportunities in education, business and future success.
As parents of growing children in an ever-changing and advancing world, ensuring your child is ready for all of life's challenges is of utmost importance. Making your child's holistic growth a priority will help him or her develop into an independent, empathetic, adaptable, and educated individual with a mind of steel.
In Singapore, a child's formal schooling begins in nursery/kindergarten (optional) or primary school (compulsory), between the ages of 4 years old to 7 years old. Children will face various challenges in school and equipping them with the right skills for success is what will make the difference in their learning journeys.
What to Consider When Selecting a Chinese Enrichment Centre
It is important to find out if a centre's staff and tutors are qualified, the study materials are accurate, and that the learning environment is safe for students. Also check for the enrichment provider's level of experience. More years spent in teaching means a better quality of education and robust experience in teaching children. A long sustaining enrichment provider would relate to good teaching methods.
Ensuring that the teaching method is sound and successful is also of importance. The Kumon Method is an individualised learning method that supplements the Singapore education system. Good writing comes with good reading skills. The Kumon Chinese Programme opens your child's world of possibilities through reading and academic excellence. The Kumon curriculum can propel your child on to a lifelong reading journey, whereby improved vocabulary, grammar, comprehension, interpretation and summarisation become assets throughout school, and beyond.
Why Does My Child Need Primary Chinese Enrichment?
Making sure your child has what he or she  needs to comprehend what is being taught in the classroom will bolster his or her confidence. No matter the age, there are several notable difficulties that students face when it comes to learning Chinese in preschool, primary school and secondary school.
Here are some of them:
Difficulties in Reading, Speaking and Writing

Lack of Interest in Reading and Books

Common Pronunciation Mistakes

Lack of Foundation in Basic Grammar, Vocabulary and Sentence Structure

Struggles with Test Elements such as Compositions and Comprehensions

Lack of Confidence in Reading Aloud, Speaking and Oral & Listening Examinations

Difficulty in Identifying Multiple Meanings of Words and Characters

Poor Grasp on Advanced Grammar and Vocabulary

Struggling to Complete Chinese Writing Assessments Due to Inefficient Time Management

Unable to Adequately Process or Understand Examination Questions

Unable to Apply Comprehension Skills to Examination Questions
Addressing these challenges and difficulties are possible by choosing the right Chinese Enrichment Centre for your child.
How Does My Child Benefit from Kumon
Chinese Enrichment & Tuition Classes?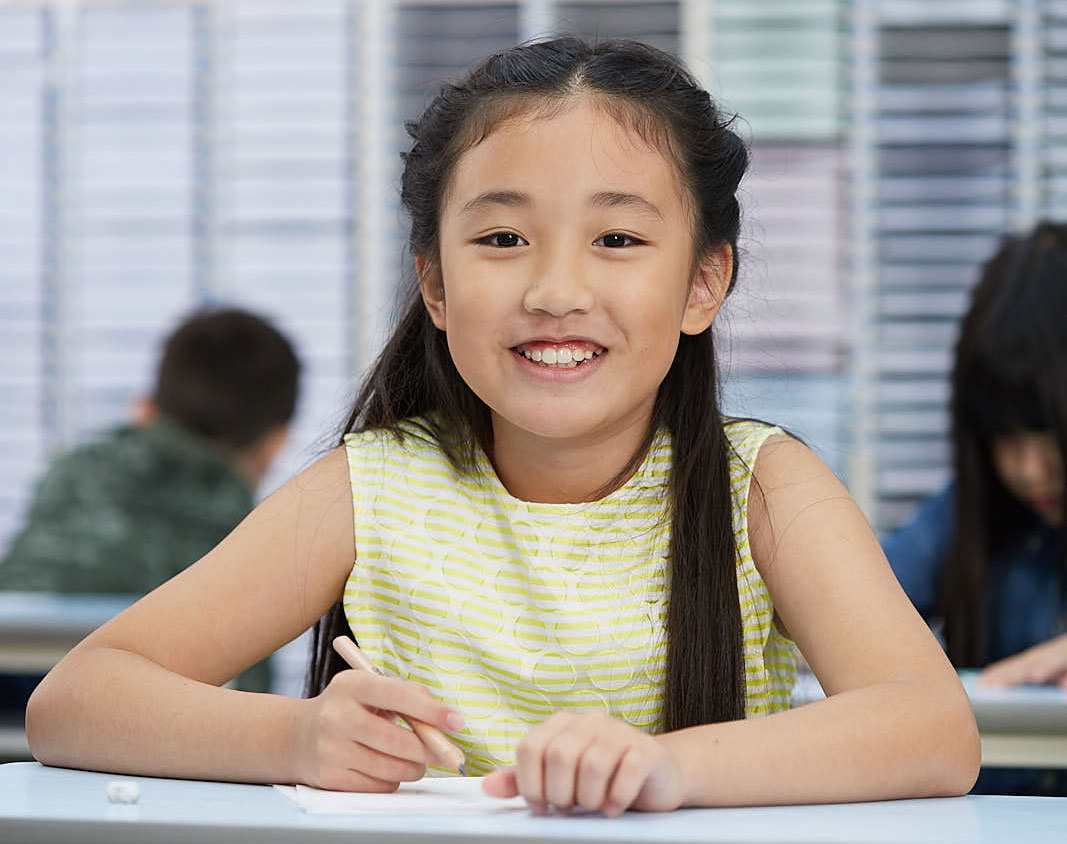 At the heart of the Kumon Method is self-learning: we encourage students to read the constantly evolving small-step worksheets, think, and do the exercises independently. We do not spoon-feed students problem-solving methods. Instead, we focus on guiding students to complete exercises on their own so that they enjoy a sense of achievement, are able to master new material independently, and constantly push themselves to improve.
Over 4 million students enrolled and counting
Top quality curriculum based on the Kumon Method for school-ready children
Varying levels of topics and understanding to stretch student's learning
Achieve desired Chinese grades, improvements, and goals
Understand Chinese language foundational basics
Improves confidence and proficiency in oral and written tests
Become eloquent communicators orally and in the written form
Individualised feedback, progress reports and insights
Build resilience, a positive and can-do attitude
Build self-confidence, self-motivation and a passion for learning
Experienced and educated teachers
Satisfied Parent Testimonials across centres
Empowering students in over 50 countries and regions
Custom fit and specialised learning tailored to students' needs
Tuition materials and worksheets provided to hone practice and examination skills
Student-led learning: learn by ability instead of age and level
Passion for learning and interest in the Chinese language
Conducive classrooms and supportive learning environment
Kumon Singapore's Chinese Programme
Kumon is a renowned global academic enrichment specialist with over 60 years of experience since it begun in Japan, and over 25 years in Singapore. Improve your child's language understanding and build a strong academic foundation in preparation for primary school and beyond. Through individualised instruction and our meticulously designed worksheets, your child is allowed to progress at his or her own pace and eventually learn topics beyond school grade level.
A strong reader excels not only in a range of academic subjects, but also in everyday life. As your child studies complex texts in Mandarin, you'll soon see advances in reading, a better understanding of content, the ability to form and support well-thought-out opinions, and more.
While honing each students' language skills, children also cultivate their creative and logical thinking abilities, which will be indispensable in their lives, now and in the future. This sets the groundwork for overcoming challenges they will face in life.
What Should I Expect for My Child
in the Chinese Enrichment Programme?
Students undertake a Diagnostic Assessment prior to starting Kumon. Instructors assign the appropriate worksheet level for student to start with. Progressively, student will move onto more complex syllabus according to his/own ability and progress.
Kumon students learn by ability instead of age, so it is common for students to be learning syllabus higher than what they are currently learning in school. Students are awarded every year when they advance to 6 months, a year, 2, 3, 5 years and beyond their current school grade.
Students 'graduate' from the Kumon programmes when they complete the final worksheet level (pre-university syllabus) and they are called Kumon Completers. Completers are awarded on a yearly basis as well.
What Topics and Concepts do Kumon
Chinese Enrichment Classes & Tuition Cover?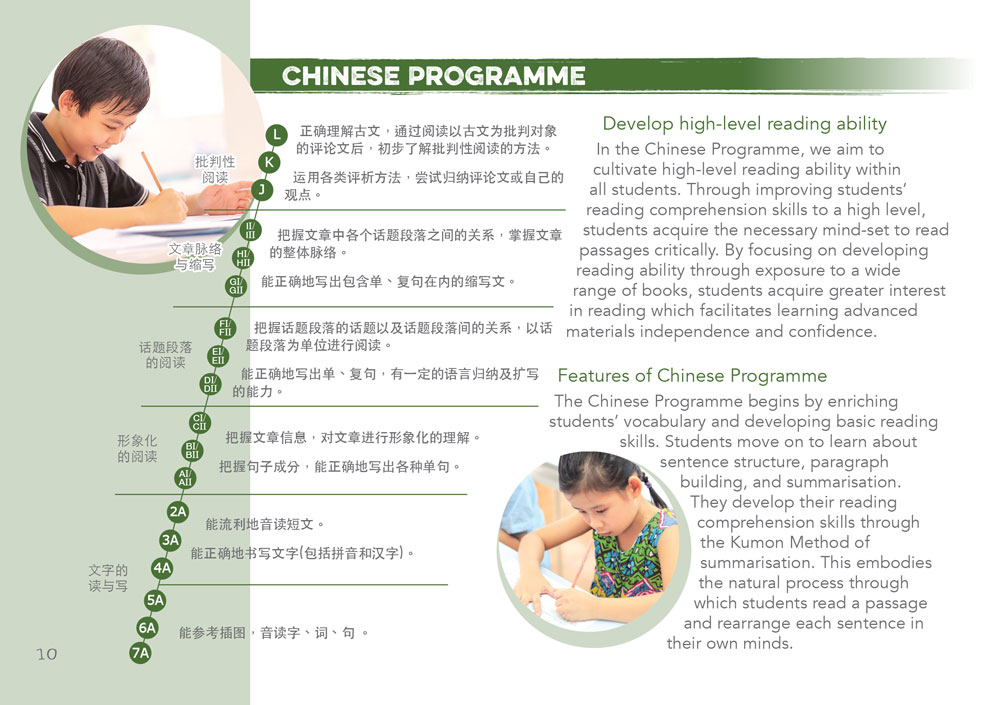 Class Schedule for Chinese Tuition
Enrichment at Kumon Singapore
Kumon is a daily-practice method. Students go to class for worksheet study with observation from Instructors. On non-class days, students complete their worksheets at home. Average class timing is 30 minutes per subject.
Depending on students' ability or introduction of new learning topic, time spent in centre or completing worksheets at home may be longer.
What is The Kumon Method?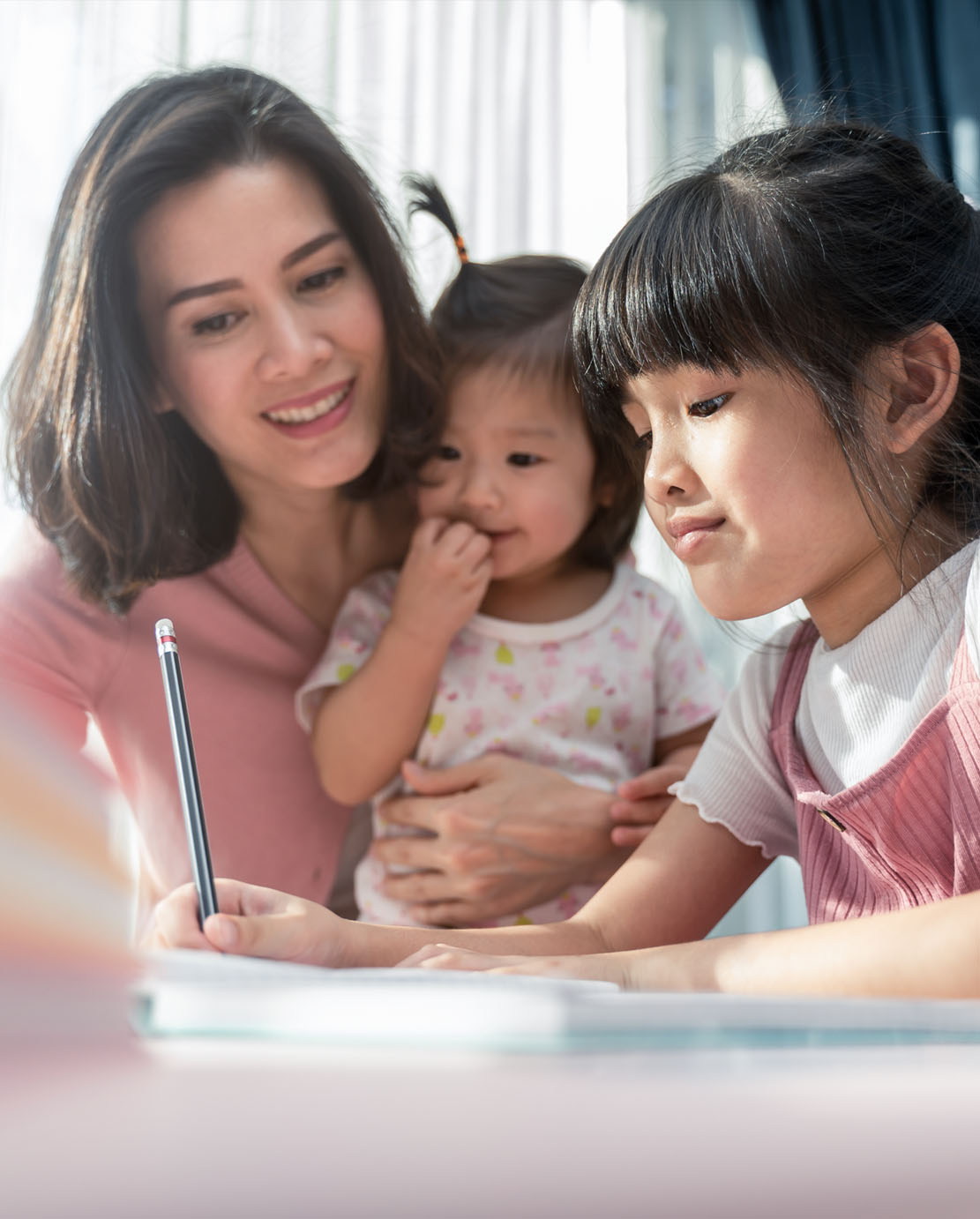 Kumon is able to help students of all levels and of all abilities. The goal of the Kumon Method is to develop independent learners who can take charge of their study routines and problem-solve homework by themselves through daily practice, learning from their mistakes and developing the "never give up" mentality to do so.
When first developing the Kumon Method, its founder, Toru Kumon theorized that as long as his son was able to do Maths easily in high school, he would have plenty of time to spend on whatever other pursuits he was interested in. So, he thought about what he could do at home to help his son gain proficiency in high school Maths.
With the aim of helping his son gain independence, Toru Kumon prepared his own learning materials and study method. He wrote out calculation problems on loose-leaf worksheets and combined them with a self-study method that would enable his son to advance by himself.
In effect Toru Kumon had laid the foundation for Kumon's individualised approach that enables each student to learn in accordance with his or her academic ability, and for Kumon's pursuit of potential; both of which we continue to place the utmost importance on.
Therefore, the values of independent learning, self-discipline, time management and self-confidence in solving problems that Kumon strives to instil are developed through the Kumon Method.
We at Kumon believe in the vast potential of our students and want to further develop each student's ability. At the same time, we constantly strive for something better by continuing to develop our worksheets and instruction method. And today, this learning method continues to go beyond the borders of countries, culture and traditions, to reach more and more countries and regions throughout the world.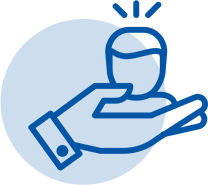 Individualised
Instruction
Kumon is an individualised learning method that allows each student to study at a comfortable level, regardless of age or school grade, and advance beyond his or her current school grade level. At Kumon, students become enthusiastic for learning and experience a sense of accomplishment as they increase their academic ability and develop their potential to the maximum.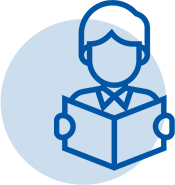 Self-Learning
Kumon places great importance on self-learning, encouraging students to read the worksheets, think, and do the exercises on their own. The ability to study independently helps students become proactive and assists them in the pursuit of their goals and aspirations.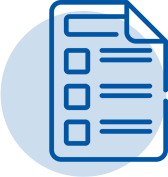 Small-Step
Worksheets
Kumon worksheets are designed to take students from easy problems to difficult problems in very small steps. This enables each student to study at an appropriate level and advance smoothly through the program.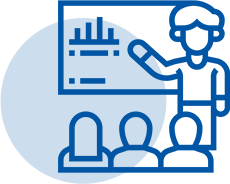 Kumon Instructors
Kumon Instructors discover what individual students are capable of and bring out their potential. Instructors pay careful attention to each student's academic ability, personality and how he or she solves the worksheets. Based on their observations, Instructors provide effective support to ensure study at a level that is "just right" for each individual.
How Kumon Helps to Build Strong
Foundational Abilities from a Young Age
Not only does Kumon develop a solid foundation in Maths, English & Chinese Languages, we also help children build strong foundational abilities by cultivating important work and study skills necessary to succeed in today's world.
The objective of Kumon is to instil in students the right skills and mindset for self-learning. With Kumon's individualised learning method, children reap the benefits of learning by their ability, not by age. This helps them learn at an optimum level and advance topics beyond their school grades.
Continuous Kumon study helps children improve focus and concentration, cultivate confidence, develop time management skills and become self-motivated, independent problem solvers from a young age.
Beyond academic success, a natural outcome of the Kumon Method is a solid base for the steep learning curves that come with life. By allowing children to make the choices that support their learning, strengths, and success, your child will develop the confidence to think, do and learn more. This way, he/she develops positive learning and a can-do attitude, turning learning into pleasure and joy.
High Quality of Programme and Staff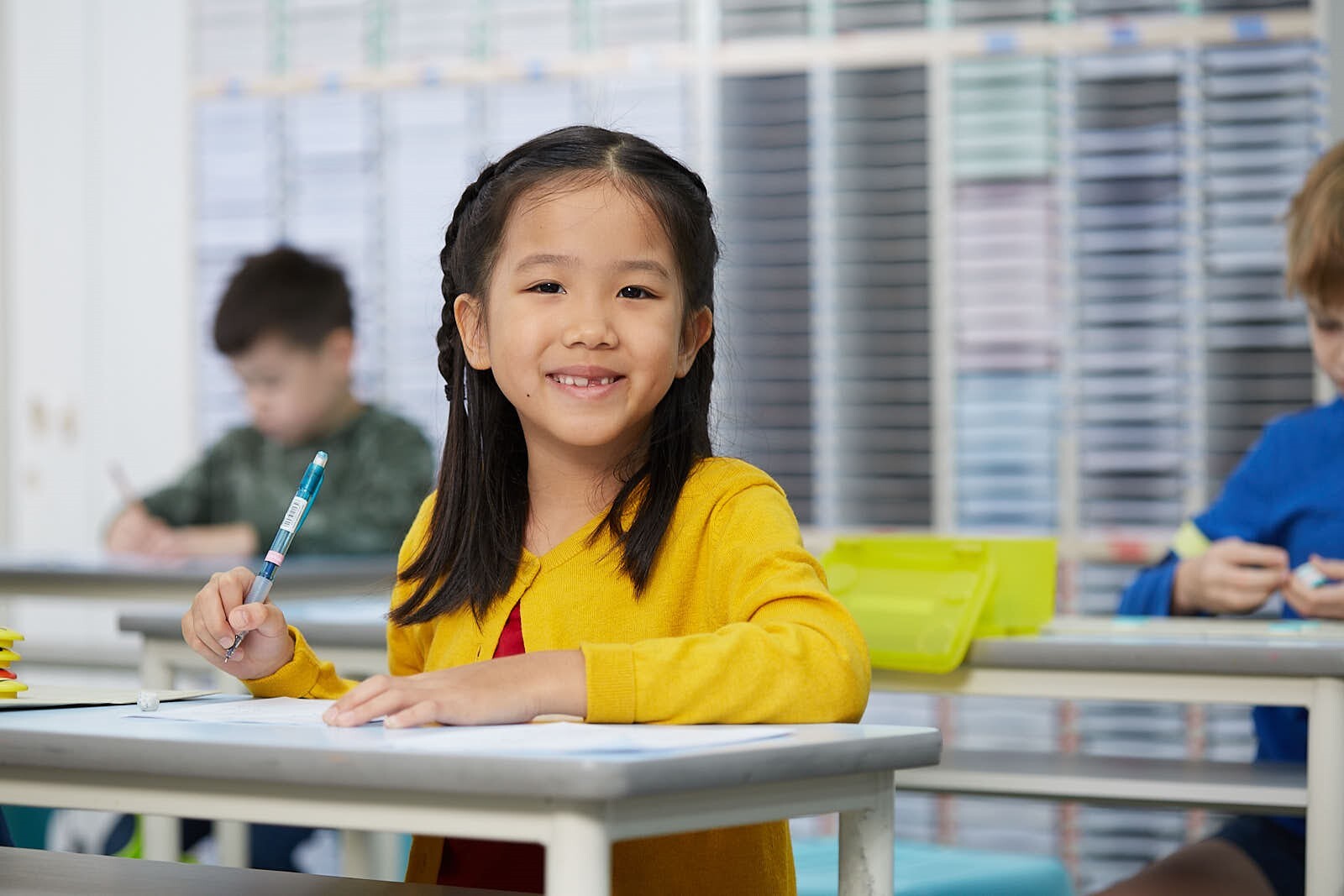 Kumon is the world's largest after-school enrichment and tuition programme. Kumon Instructors undergo extensive training prior to operating a centre and still receive training and development throughout the years of operation.
Kumon Instructors are dedicated individuals who have a passion for nurturing children. Many of them are or were Kumon parents themselves who saw that the Kumon Method works/worked for their children and decided to impart it to other children.
The role of a Kumon Instructor is to bring out the potential in each individual. Kumon Instructors discover what each student is capable of and focus on each student individually, paying careful attention to their academic ability, personality and how they take on the worksheets. Instructors then provide effective support to ensure learning at a level that is "just-right" for each individual.
In a supportive and stimulating environment, Kumon Instructors acknowledge the growth of each student without comparison to others, while offering praise and encouragement. At the same time, they cooperate closely with parents in monitoring the growth of each student. It is through these dedicated Instructors, who sincerely wish for the growth of their students, that the true benefits of the Kumon Method are achieved.
What Makes Kumon So Different From
Other Enrichment Programmes?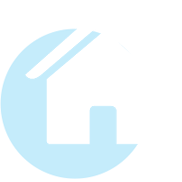 Self-Learning Method
Kumon focuses on helping students develop the ability to study and problem solve independently without always asking for the answer. Children will build resilience and use this skill to learn independently at home so that they will not give up easily when solving challenging questions.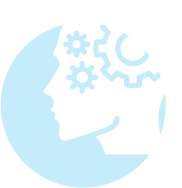 Learn Progressively In Small Steps
Our worksheets enable your child to learn and progress optimally in small steps at the pace perfect for him/her before tackling advanced topics and concepts beyond his/her school grade.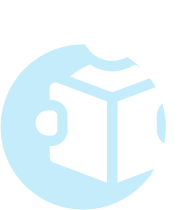 Impart Key Life Skills
We do not teach students in a uniform manner but guide them to understand the questions and solve problems independently. Through this, they will develop essential life skills such as determination, independence, confidence and a passion for learning to excel and overcome obstacles in school and beyond.
Kumon Chinese Enrichment & Tuition Classes Testimonials
My motivating driver to completing the Kumon program is about building confidence to solve a problem independently. I have learnt the importance of practicing to understand the formula better and learning independently through examples. These are crucial in building my confidence when attempting a higher level of difficulty in the programme. It also gave me great self-satisfaction when I got the correct answer.
- Yi Kai (Primary 3)
I want to continue learning with Kumon because it is fun and interesting, and I get to keep learning new things. Learning with Kumon also helps me with my schoolwork which has become easier for me.
- Elijah Ong (Kindergarten One)
"Elizabeth and Eva found that learning ahead of their school grade not only helped them to get their schoolwork done quickly and accurately, but also enabled them to help their friends with work in school."
- Ms Tan, mother of twin sisters, Elizabeth & Eva (Primary 1)
"I felt that the level of perseverance and self-discipline that I had was at a much higher level than that of my peers then. I could manage my time well and did not have much difficulty focusing on my work for long periods at times."
- Lee Yi You (Secondary 1)
Pricing & Fees
Kumon Chinese Enrichment Classes
The registration and lesson fees for Kumon Singapore's Tuition Enrichment Classes for students are as follows:
Kumon Singapore – Classes Pricing

One-Time Registration Fee

$50

Monthly Fee

$160
Frequently Asked Questions (FAQs)
Our monthly fee per subject programme is $160. *There is a one-time registration fee of $50 payable upon enrollment
Kumon students range from preschoolers to secondary school students. We currently have students as young as three years old studying with us and we help children of any age and ability reach their academic goals.
There are over 70 centres located in Singapore. You may locate your nearest centre via https://kumon.sg
Yes. The Kumon Method is an individualised learning method that supplements the Singapore education system. For the Kumon Language programme, the study goal is to achieve advanced reading comprehension skills and the ability to read widely. Increased confidence and proficiency in all areas of the Chinese language, exam-ready and prepared individuals to excel in both school and life.
Yes, the option of learning from home is available. Enquire with your Kumon centre.
Find a Kumon Centre Near You