Downloads: Resources for Parents
Recommended Reading List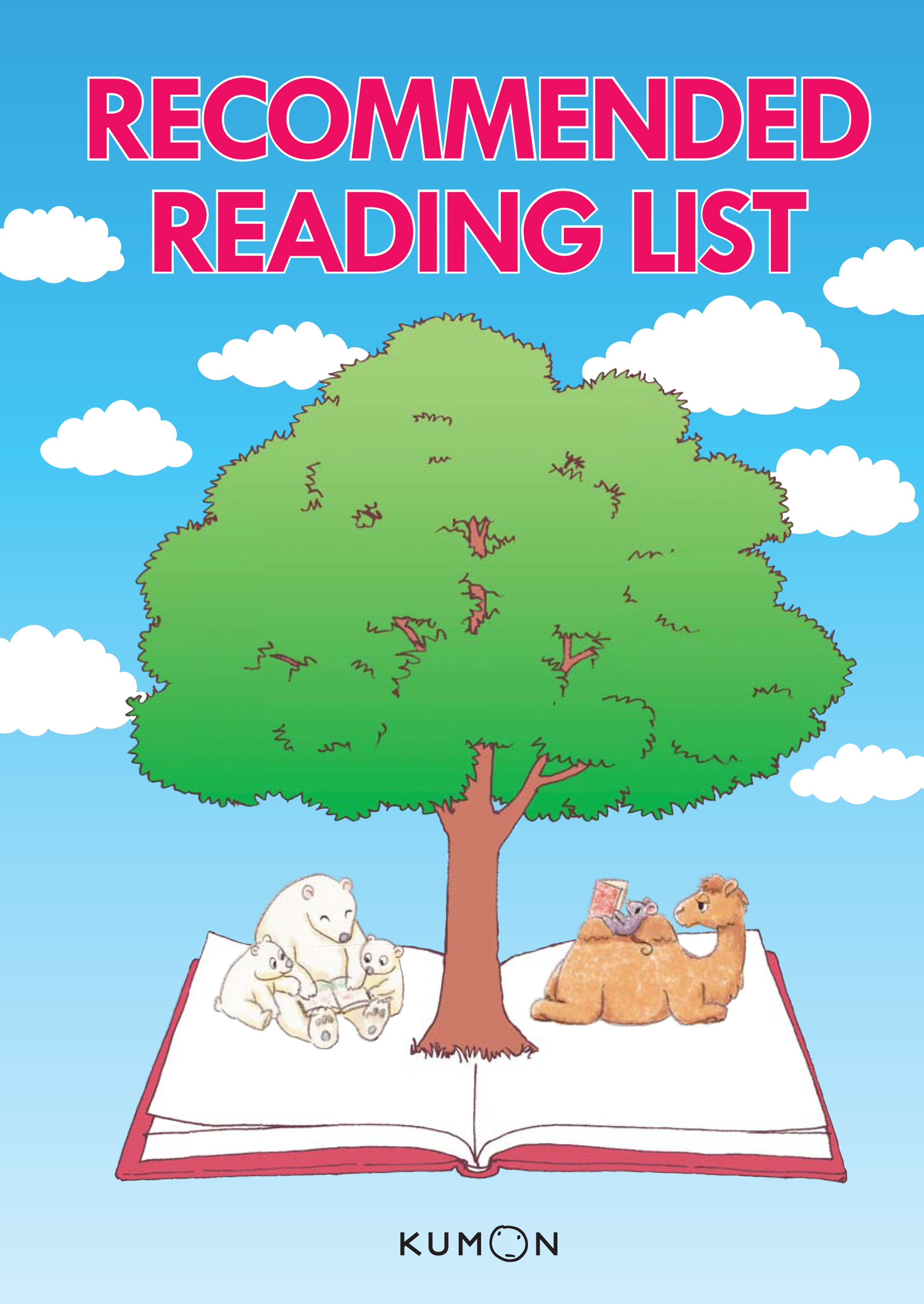 The Kumon Recommended Reading List (RRL) is a list of 380 books intended to help Kumon students find books that they will enjoy reading from wide range of genres.
ASHR Qualifying Levels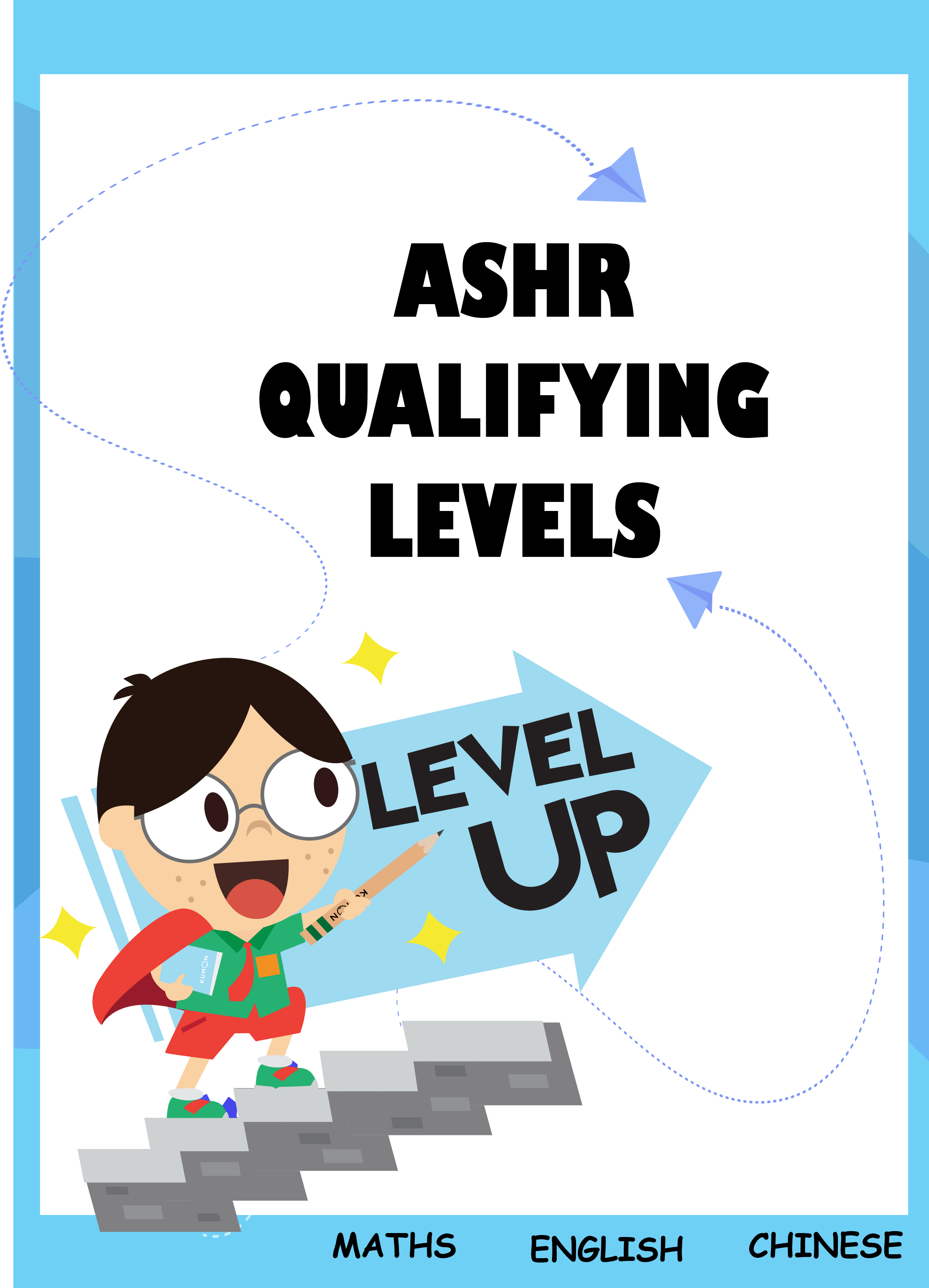 The Advanced Student Honour Roll (ASHR)  shows students' learning progress through the Kumon Method and serves as an encouragement for students to maximise their potential.
Table of Learning - Maths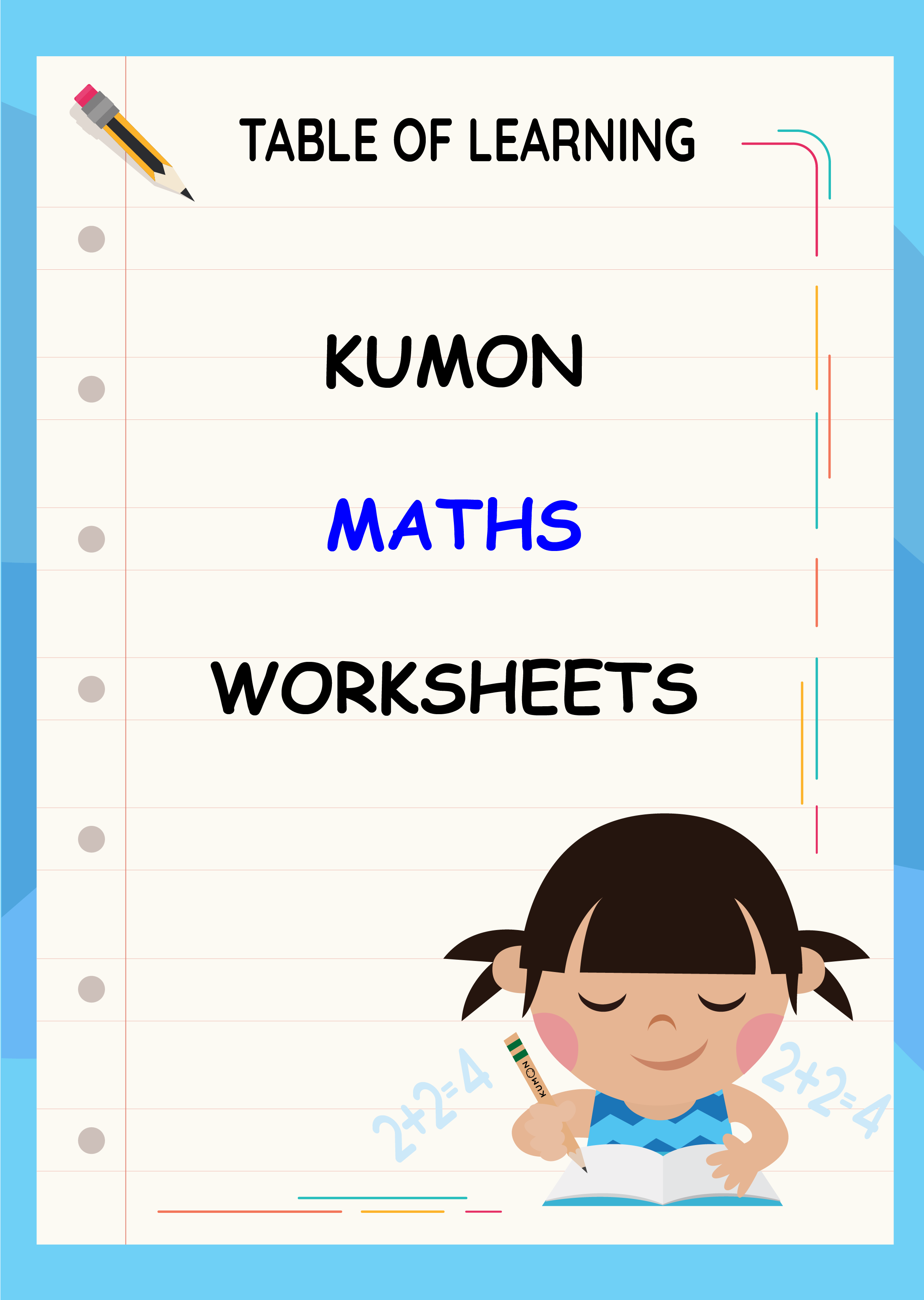 Through daily practice, students enhance their calculation skills and cultivate their mathematical analysis and logical thinking abilities which benefit them beyond school.
Table of Learning - English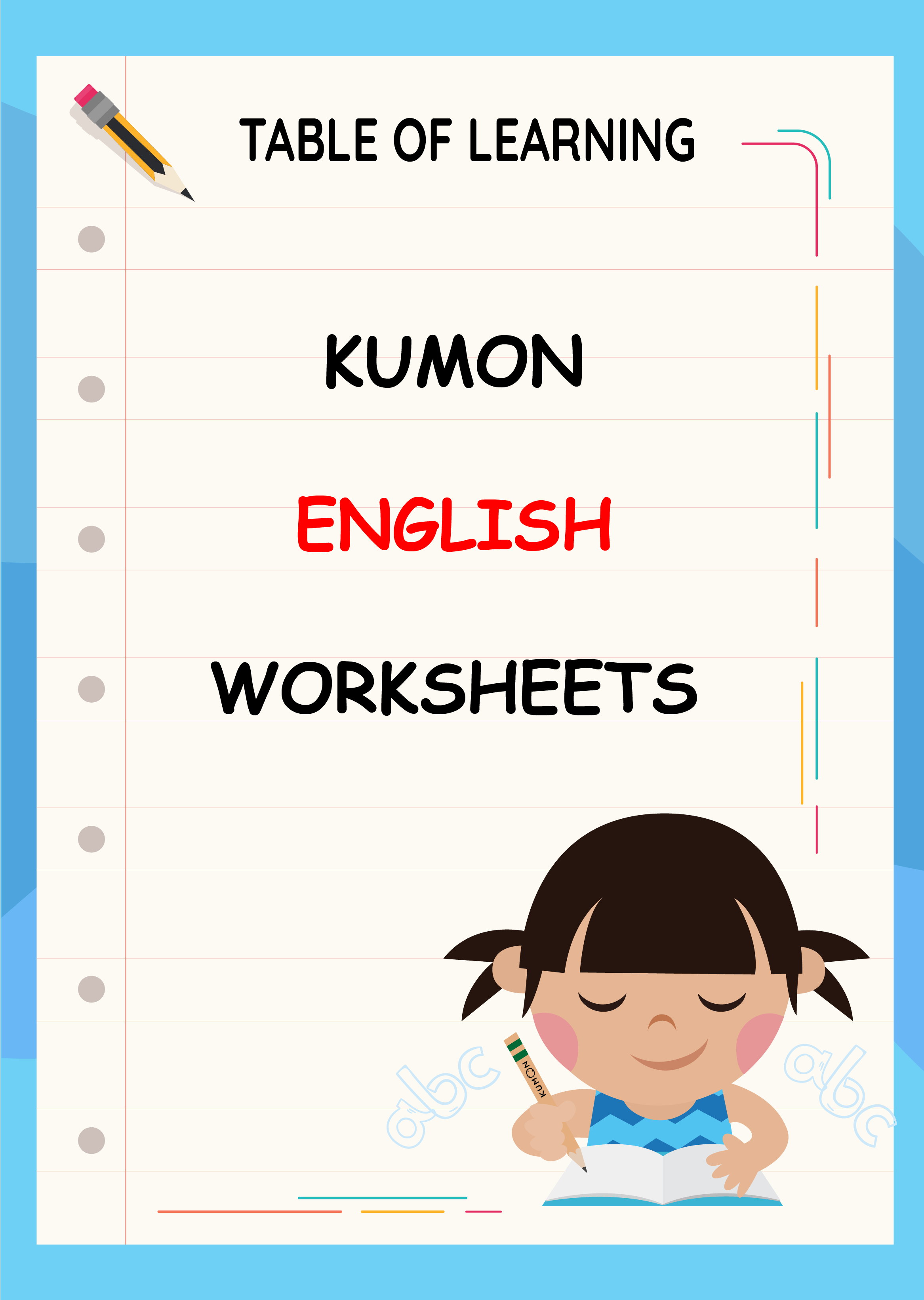 We aim to nurture an interest in reading – widely and confidently. This leads them to expand their minds, igniting their curiosity to read beyond the lines and think critically.
Potential Mag Issue 1, 2022
Adapting during the global pandemic can be pretty challenging for many of us. Let's hear from our students on how they managed to turn these challenges into opportunities.
Potential Mag Issue 2, 2021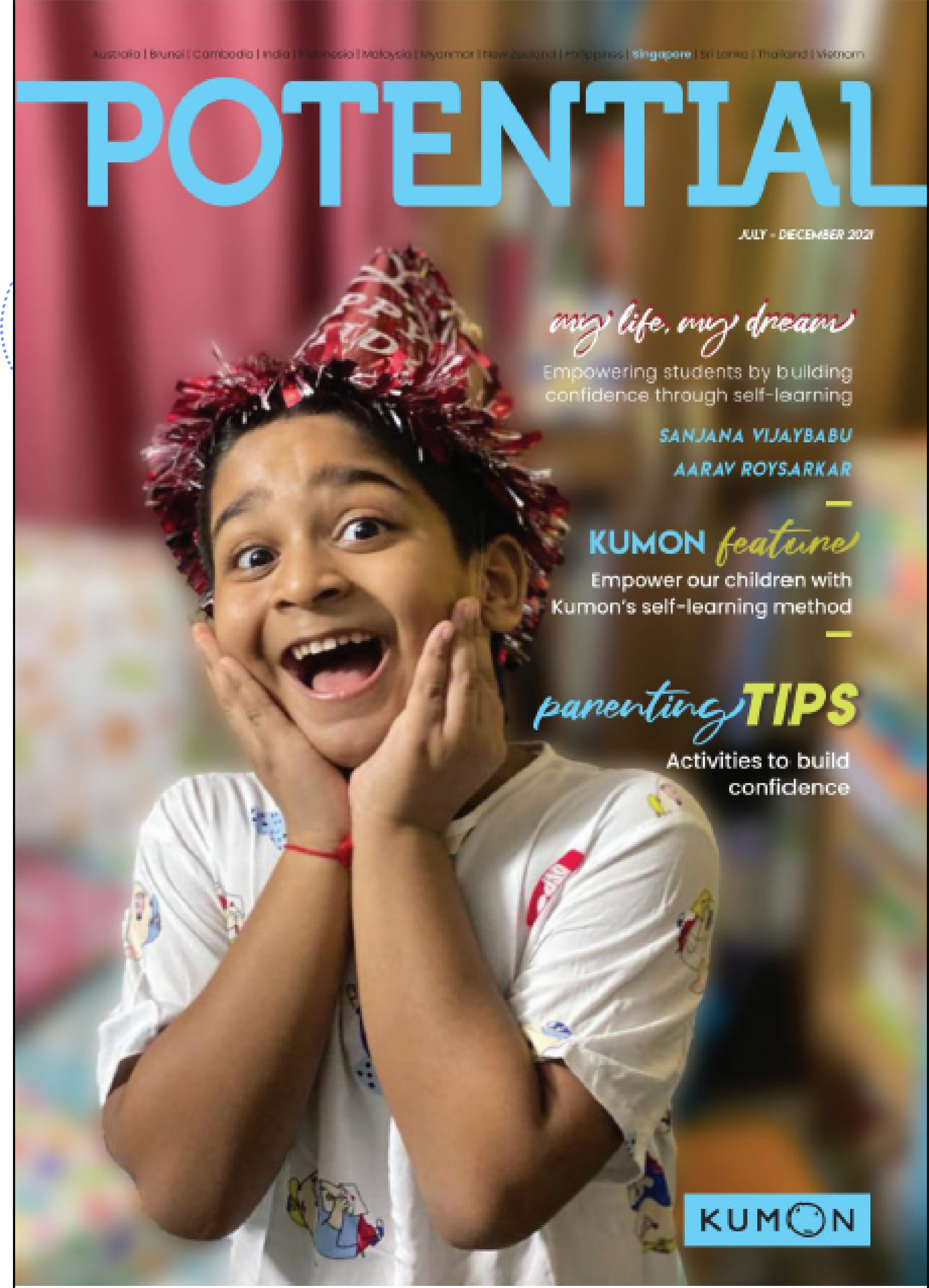 Kumon Instructors do not teach uniformly in front of the class. Every student learns at the level that is just right for them and at their own pace, enabling them to gain self-confidence. 
Potential Mag Issue 1, 2021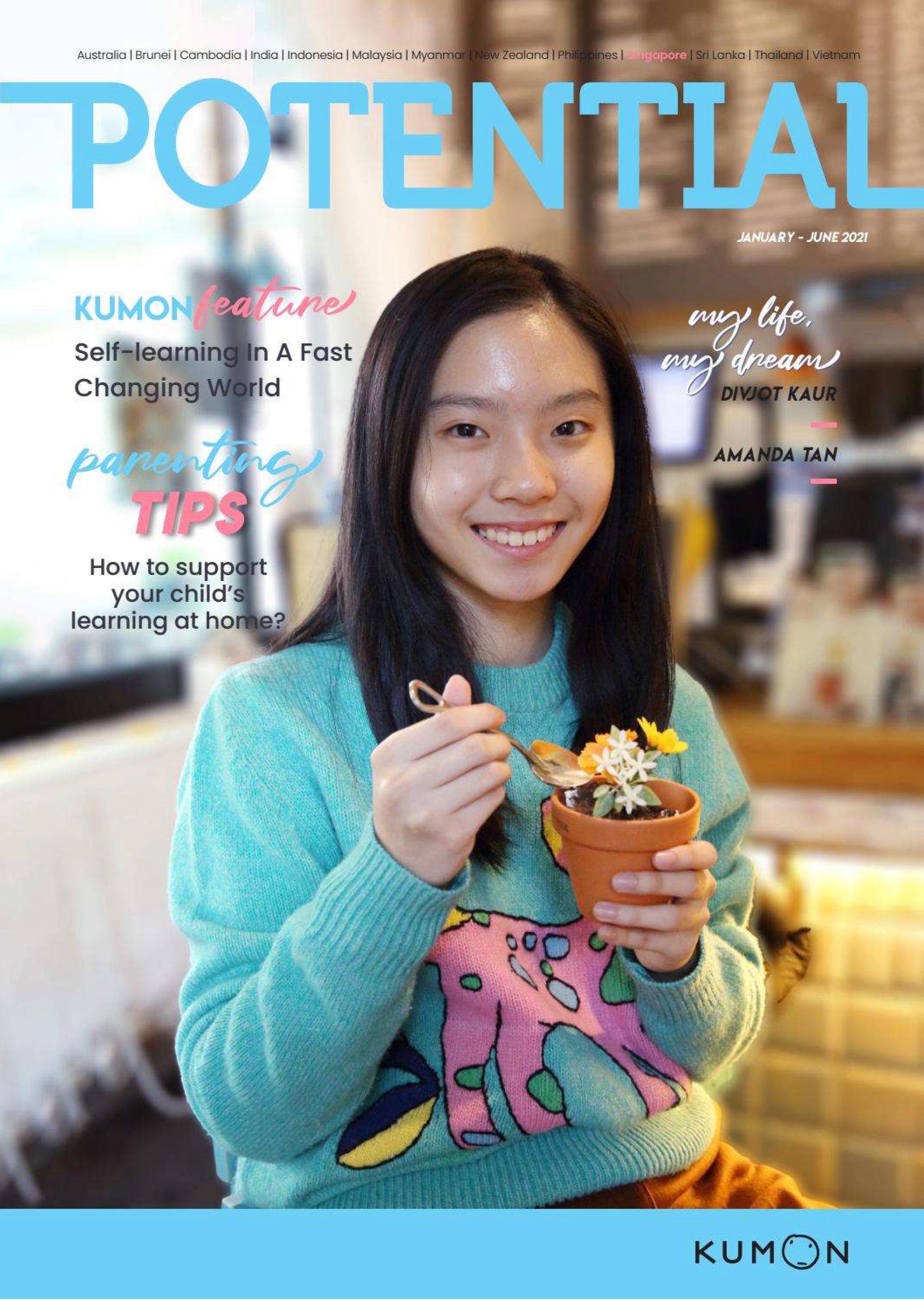 Being a self-learner is more important today than ever before. At Kumon, we have always focused on building a self-learning ability in our students through our carefully structured worksheets. 
Potential Mag Issue 2, 2020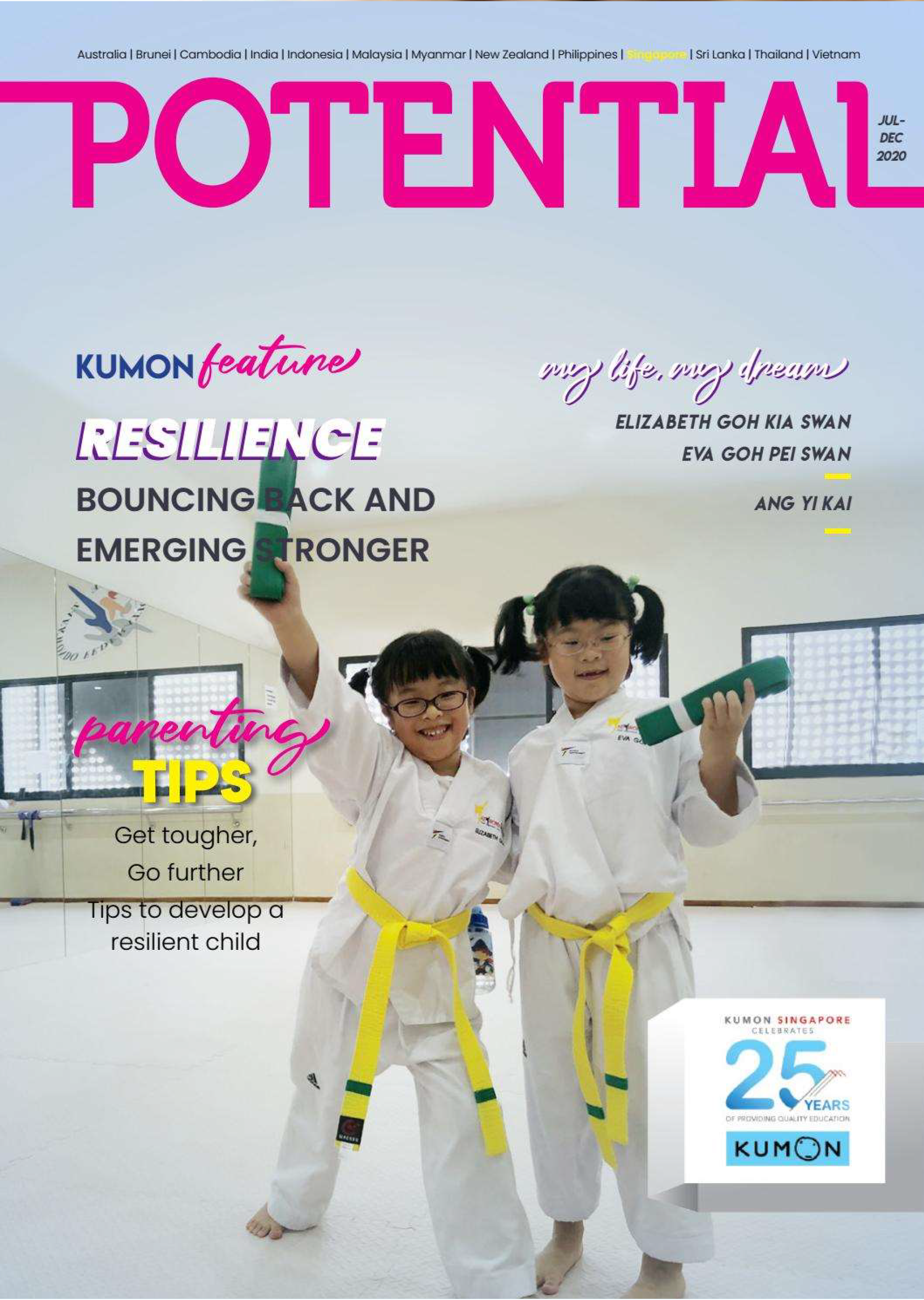 Resilience - Life is full of ebbs and flows. The ability to bounce back stronger from hard times, rather than letting failures or disappointments keep one down is an essential skill to develop.
Potential Mag Issue 1, 2020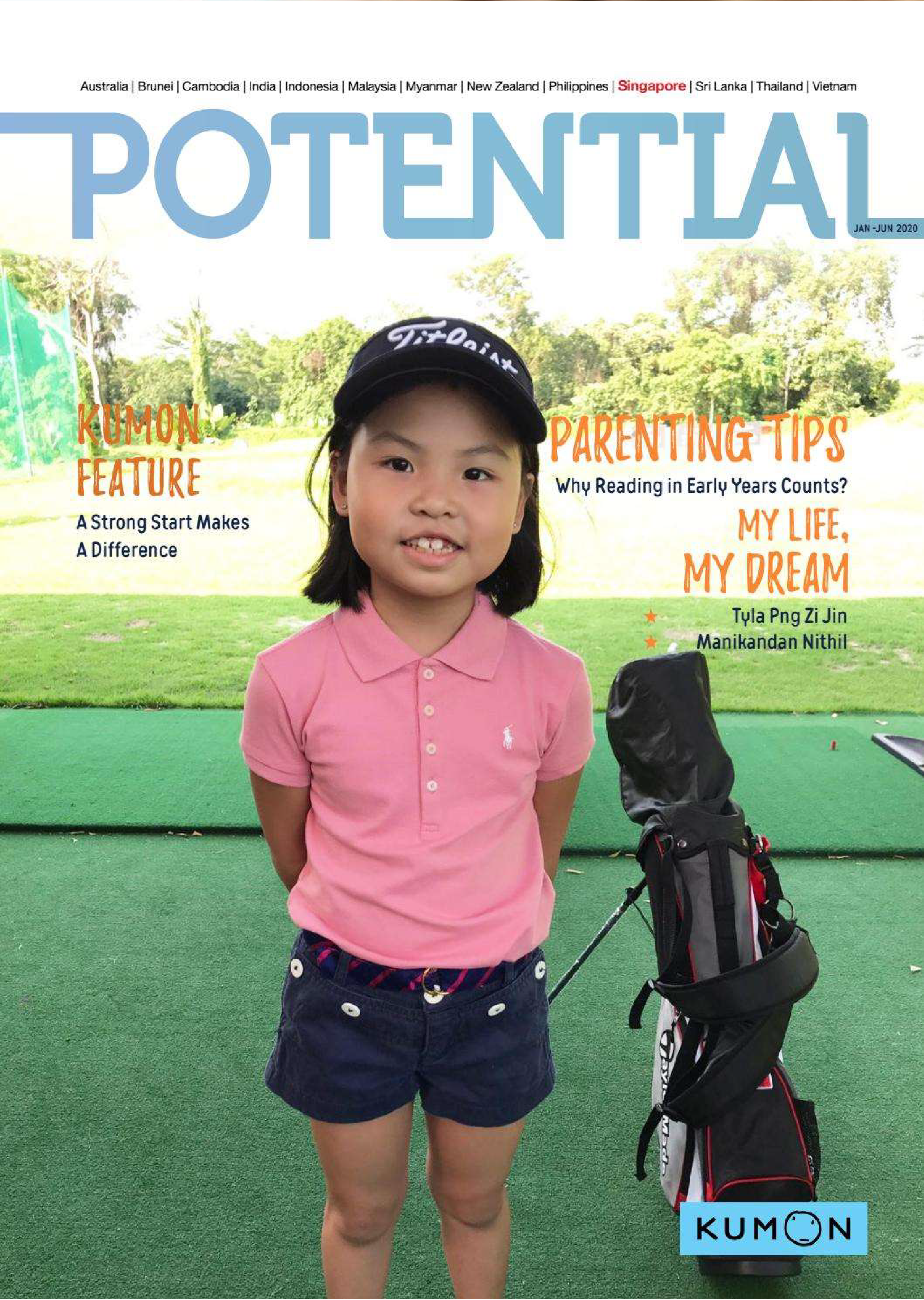 A Strong Start Makes A Difference - Studies have shown that the first five years of a child's life are crucial to their development. Developing essential learning and life skills are significant.
Potential Mag Issue 2, 2019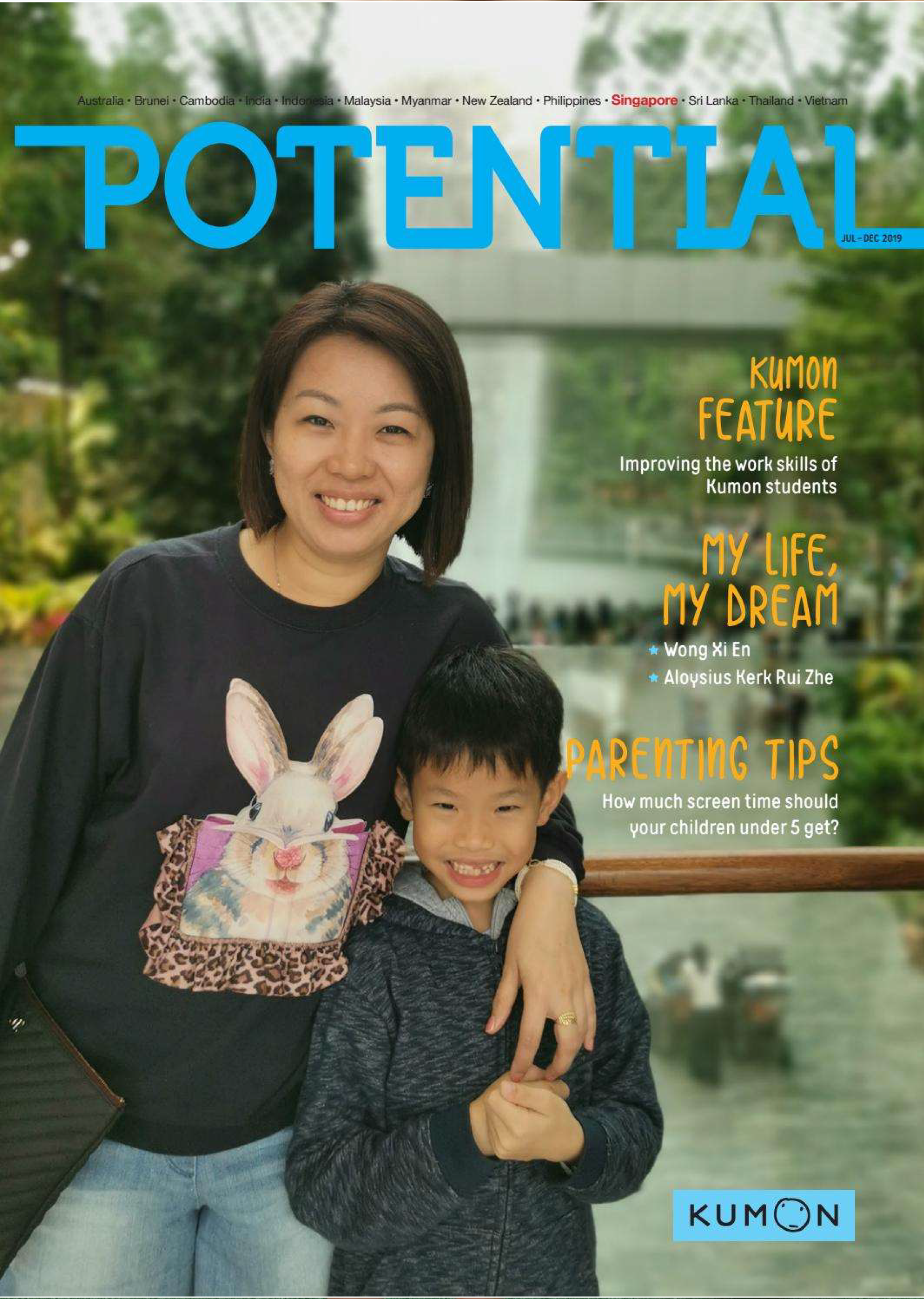 Kumon is a worksheet-based program that helps students advance from pre-k through high school. At Kumon, students build strong work habits that are essential to their academic success. 
Potential Mag Issue 1, 2019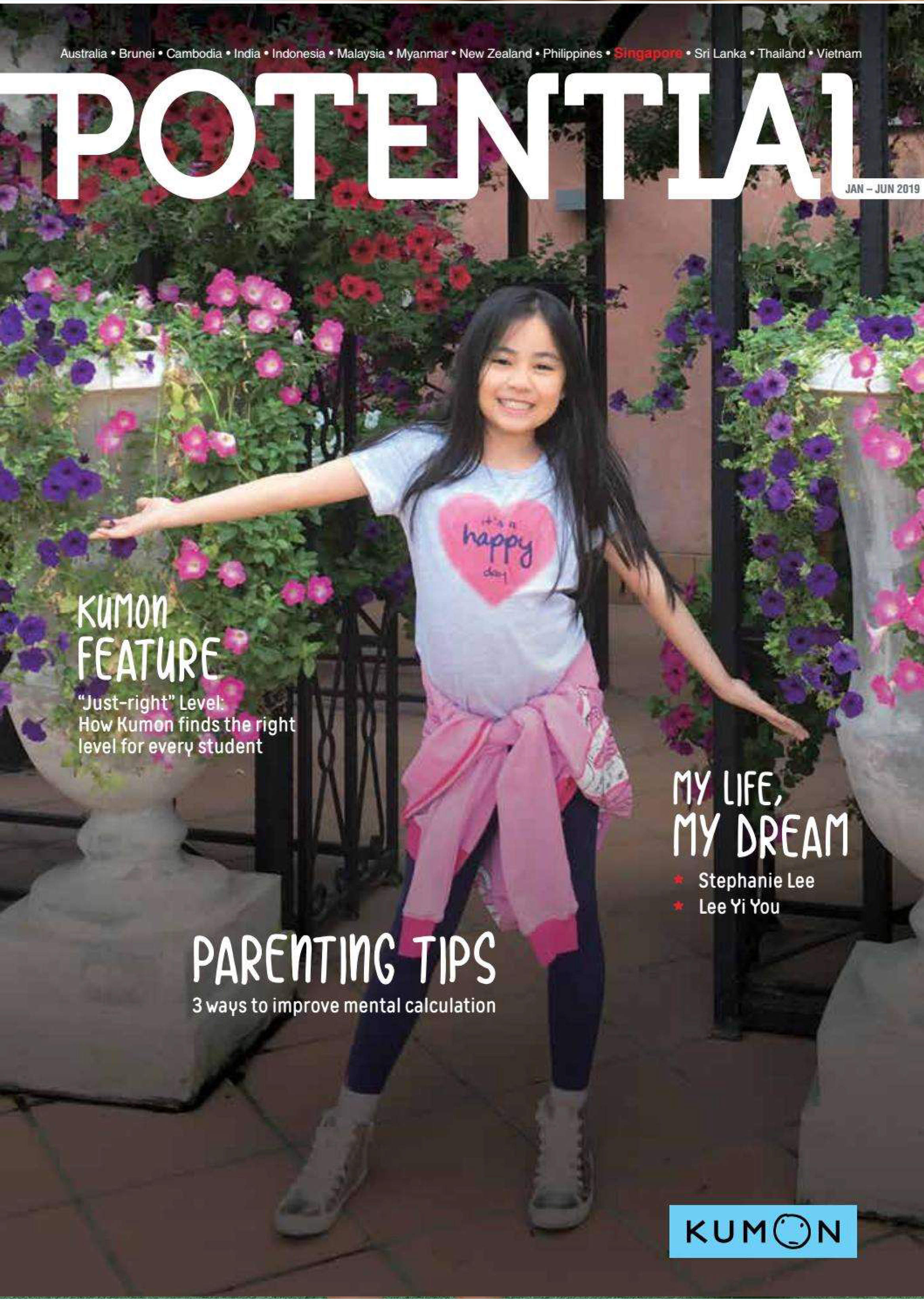 At Kumon, students begin their learning journey at a 'just-right level', progress on to being advanced learners and then further on to complete the whole programme.