In today's digital age, technology has revolutionized various aspects of our lives, including education. We are proud to introduce KUMON CONNECT in Singapore, a digital platform that enhances the learning experience for children attending enrichment classes at Kumon. With KUMON CONNECT, we bring the benefits of technology to our enrichment programmes, providing convenience, engagement, and improved learning outcomes. Let's explore how KUMON CONNECT is transforming enrichment classes for our students in Singapore. At Kumon Singapore's enrichment centres, we offer Math, English, and Chinese for primary and secondary school student.
What is KUMON CONNECT?

KUMON CONNECT is a digital companion that complements our traditional paper-based learning approach. It offers added convenience and portability, allowing students to do Kumon anytime, anywhere, as long as they have a WIFI or mobile data connection. This flexibility is particularly beneficial for busy parents and children with packed schedules, constantly moving from one place to another. Whether it's at home, during travel, or in between activities, students can continue their Kumon studies seamlessly using the KUMON CONNECT.
The digital nature of KUMON CONNECT brings efficiency to the learning process. Students no longer need to spend time erasing with an eraser or sharpening pencils. The novelty of using a tablet and stylus motivates students to complete their work more efficiently. By streamlining the process, KUMON CONNECT optimizes learning time, allowing students to delve deeper into the subject matter.
Benefits of KUMON CONNECT
Interactive Features
One of the key advantages of KUMON CONNECT is its interactive features. Kumon instructors can provide feedback on students' answers, helping them identify and correct mistakes even while they are learning at home. This fosters a sense of independence and self-correction, as students can learn from their errors and make necessary adjustments promptly. The engagement between students and Kumon instructors makes the learning experience more enjoyable and stimulating for students.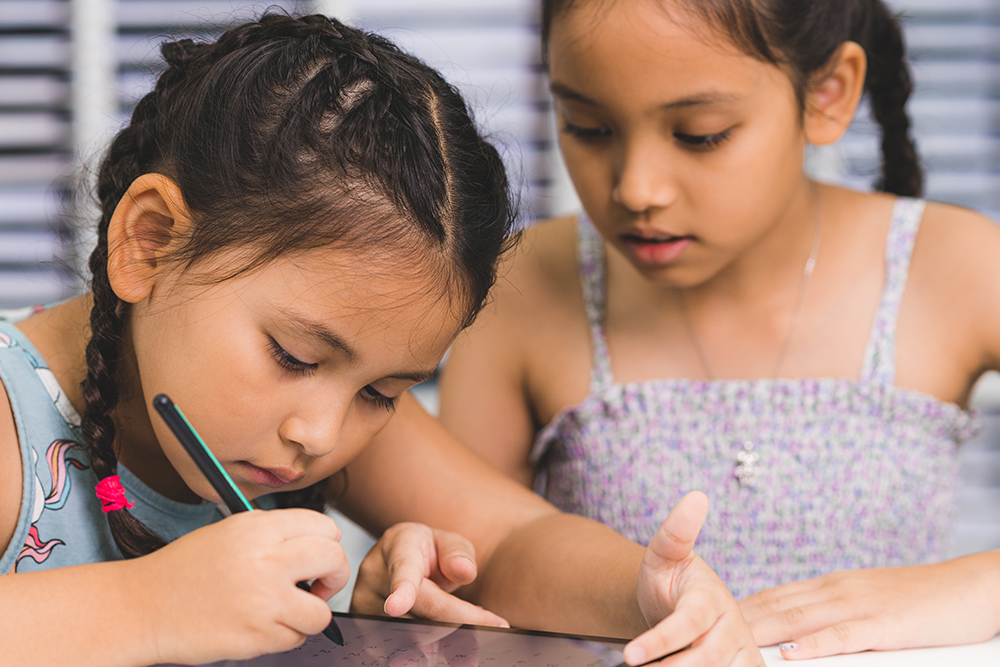 Real-time Updates
Parents play a crucial role in their children's education, and KUMON CONNECT empowers them with valuable insights. KUMON CONNECT allows parents to monitor their child's progress, track completion rates, and access detailed performance reports. These features provide parents with a clear overview of their child's strengths and areas for improvement. With this information, parents can provide targeted support and encouragement, ensuring their child's learning journey is on track.
Study Anytime, Anywhere
KUMON CONNECT is designed to seamlessly integrate with our enrichment programmes. It maintains the essence of the Kumon Method while incorporating digital enhancements. It aligns with the philosophy of individualized learning, allowing students to progress at their own pace and receive personalized guidance at the same time. It offers a comprehensive library of worksheets and exercises, covering various topics and difficulty levels, ensuring a well-rounded and progressive learning experience.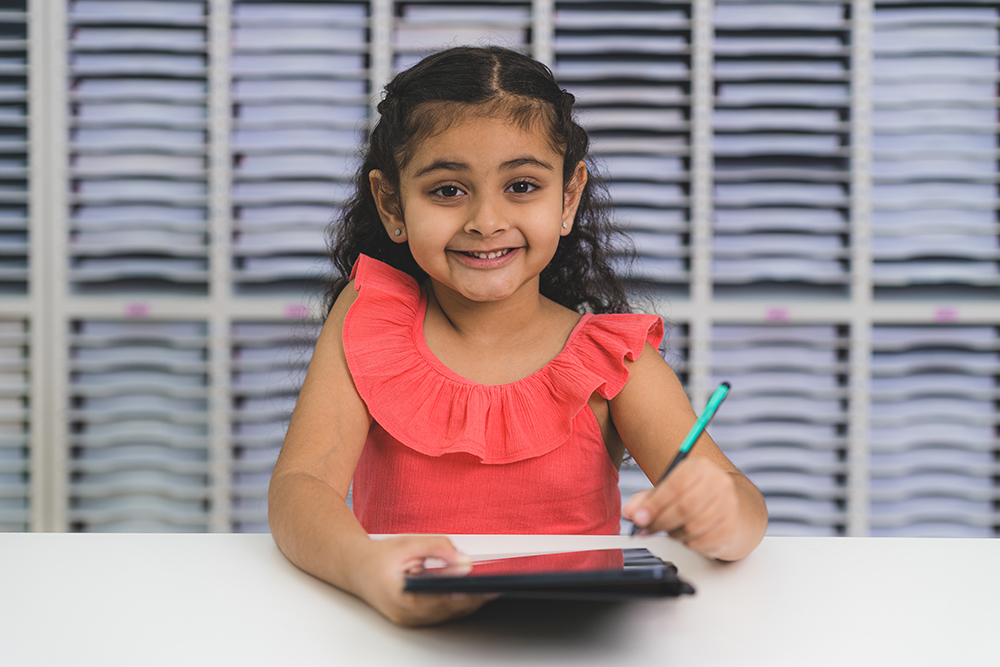 This is highly beneficial for students, considering their diverse learning paces and potential hesitations in voicing their concerns within a traditional classroom environment. KUMON CONNECT enables students to progress at their own pace, ensuring a thorough comprehension of each topic before advancing to the next.
At our enrichment classes in Singapore, we believe in leveraging technology to maximize the benefits of our programmes. KUMON CONNECT is a valuable addition that enhances our students' learning journey. It combines the power of technology with our proven teaching methodologies, creating a dynamic and effective learning environment.
More about KUMON CONNECT
To learn more about KUMON CONNECT and its features, visit our website or watch this video. We are excited to bring the advantages of digital learning to our enrichment classes in Singapore and provide your child with a holistic and engaging educational experience.